Press Room
Thank you for your interest in Wisconsin Dells, WI. The Press Room is designed for those interested in featuring Wisconsin Dells in an article or publication. 
Press Kit
Download a high-resolution logo by clicking on a picture below. If you need another format, please contact us.
Hot off the Press
News released are posted as they become available. Click on a title to open the PDF.
What's New Blog
Stay up to date with everything going on in Wisconsin Dells at our blog. Stop in to find out what the Wisconsin Dells Travel Experts have to say about the latest attractions, events, and travel savings.
Introducing the 2018 Coupon Book
Savings and deals, coupons and steals! That's what you'll find in the BRAND NEW 2018 Wisconsin Dells Coupon Book! This book is filled with over 350 coupons offering over $13,000 in savings on Wisconsin Dells and Statewide attractions, restaurants, golfing, lodging, and shopping. With most of the coupons, the book actually pays for itself with […]
4 Reasons to Visit Wisconsin Dells This December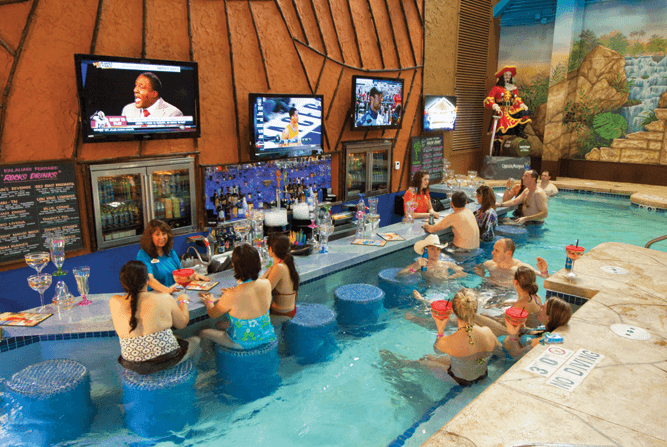 Just because it's winter doesn't mean the city of Wisconsin Dells isn't poppin'. As a year-round destination, The Dells is full of great activities, attractions, and resorts that are sure to satisfy your craving for fun throughout the year! December is actually a great time to visit, so you can play away those winter blues […]
The Best Spots for Craft Beer in Wisconsin Dells
Whether you're a millennial who enjoys craft beer as a hobby, or you're someone who's just down for trying new drinks, there are plenty of places in Wisconsin Dells to down a few craft brews. From locally made beers to beers that are a short "hop" away, be sure to visit these area establishments to […]
Hit The Slopes This Season!
Go down to the basement and gather up all of your skiing and snowboarding equipment and head to Wisconsin Dells for your ski-cation. Although there may not be much snow on the ground, the ski hills in the area are making plenty for everyone to enjoy! From skiing to snowboarding, tubing or just sipping cocoa […]
The weather is already getting chilly. Next thing you know, snow is going to start coming down like crazy. Before you have to clean off your windshields in the morning to head to the ski hills, it's time to visit Wisconsin Dells for the weekend without having to worry about the weather! The majority of […]