A trip to Wisconsin Dells, Wisconsin is not complete without visiting the Lost Temple. This new attraction, which opened in June of 2012, provides an interactive adventure the entire family can enjoy. You'll step back in time for approximately a half hour, allowing your family plenty of time for everything Wisconsin Dells has to offer.
Join your tour guide as you walk through a replica of a Mayan Temple. Your mission is to find the Golden Skull. Your group participates in discovering and solving clues that lead to the location of the skull. The more you're willing to participate in the adventure, the more fun you'll have.
Sound effects allow you to feel that you are truly in a jungle adventure. Families should keep in mind that some of the special effects might be startling to very young children. While the Lost Temple is not designed to be a scary attraction, some interactions are meant to surprise and amuse our guests. With the many waterpark activities available in the Dells this is an experience you can enjoy and remain dry.
Plenty of parking is available with clean restrooms to meet your needs. Children age four and under are admitted free. The Lost Temple is conveniently located at 2255 Wisconsin Dells Parkway. This Mayan adventure is just across from the Timbavati Wildlife Park, you can easily enjoy both attractions in one day. You'll also find many dining choices nearby to complete your trip. For current hours and admission prices call (608) 254-4548.
Limited Time Offers
Lost Temple
$5.00 Special
Expires: Dec 31, 2018
$5.00 Special per person. Call for details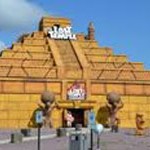 Offer Valid: December 4, 2017 - December 31, 2018
Special Offer: $5.00 Special per person. Call for details
Only $

5.00
Other Restrictions Apply
http://www.dellslosttemple.com/discover
×
Featured Savings
$5 Admission
Restrictions may apply.
2018 Wisconsin Dells Coupon Book


Get this coupon and over 400 more when you buy the Original Wisconsin Dells Coupon Book.


$5 Admission
$5.00 Value
Restrictions may apply.
Get Coupon Book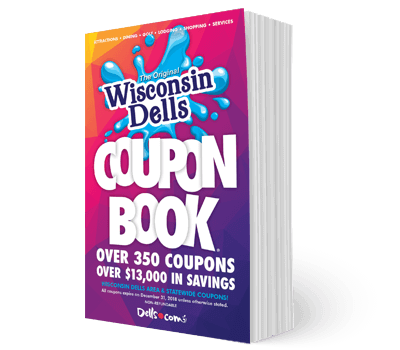 ×
Check out other coupons and specials for more great offers you won't want to miss, exclusively from Dells.com!