Ghost Out-Post Haunted House
Haunted houses are a great way to spend an evening facing your greatest fears. If you're someone who loves to be thrilled, scared and chilled to the bone, Ghost Out-Post in Wisconsin Dells promises to deliver the screams, creaks and moans you expect to find in a haunted house as well as a number of other unexpected scares.
The Ghost Out-Post pulls you in from the minute you glance up at the building with its skull covered, medieval castle facade. Once you gather up your courage and venture past the front door, you'll be greeted by arguing skeletons who warn you that you should proceed at your own risk. With at least thirteen different chambers of fear, Ghost Out-Post definitely doesn't short you on the number of terrifying experiences. Whether you're terrified of human eating rats or if the thought of witnessing an execution totally freaks you out, be prepared to find it all at Ghost Out-Post. They've dug deep in their research to find what deepest fears, phobias and anxieties are most common and managed to put them all together in one terrifying location.
Many haunted house attractions have terrible actors, cheesy decorations and may frighten you a little, but Ghost Out-Post has goes well beyond corny decorations and torn-down spider webs. This haunted house gives you everything you would expect to find in a house filled with fear inducing thrills. From the moment you step in the building, the screams and sounds of fear from others who have gone before you and the perfect atmosphere of creepy, will leave you chilled, thrilled and ready for more ghostly encounters.
Attraction:
Featured Savings
2 for 1 General Admission, up to 2
Restrictions may apply.
Wisconsin Dells Splash Card - 2-for-1 Discount Card in the 2020 Super Splash Pass


Get this coupon and over 100 more when you buy the Super Splash Pass.


2 for 1 General Admission, up to 2
17.90 Value
Restrictions may apply.
Get Splash Pass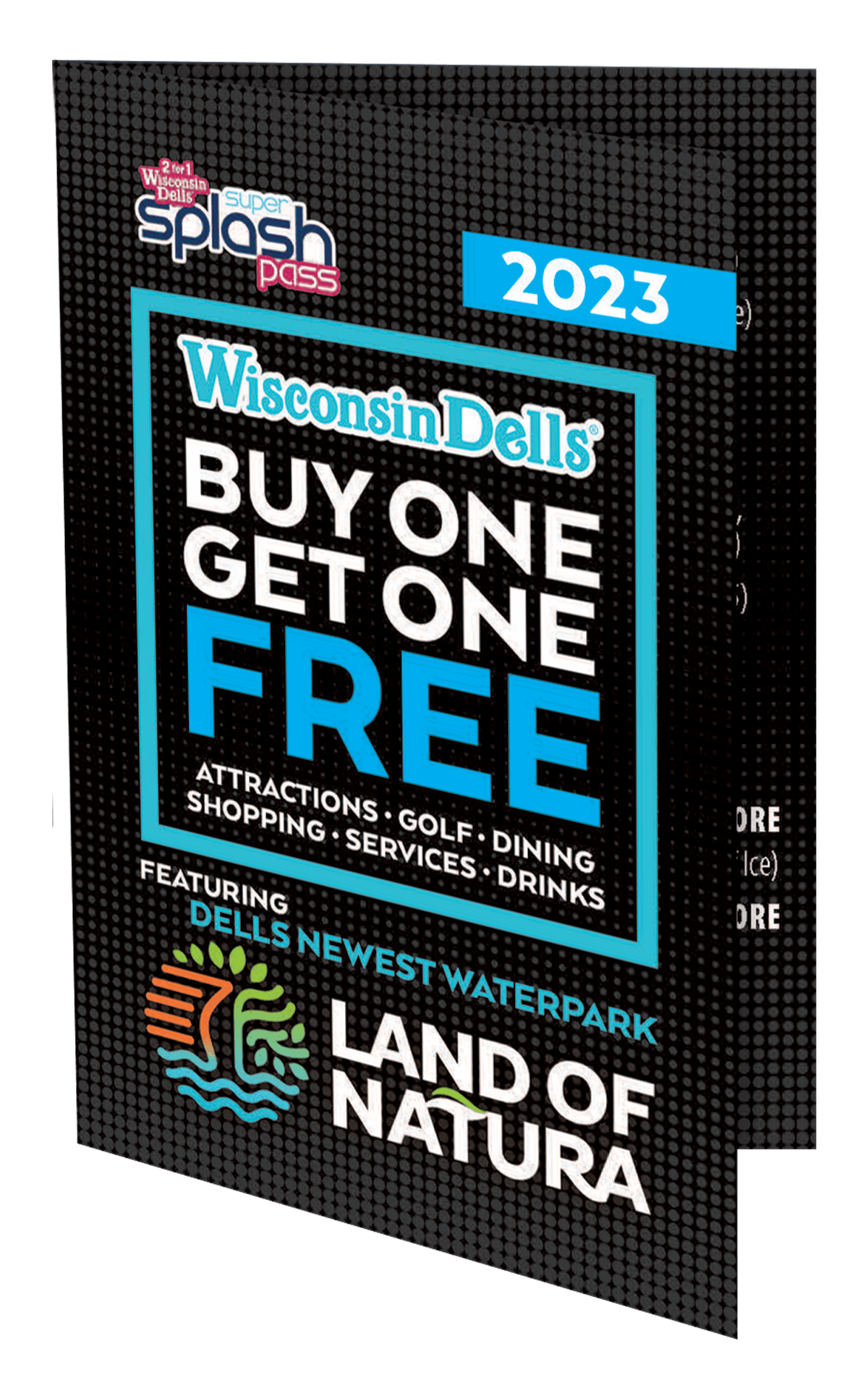 ×
Check out other coupons and specials for more great offers you won't want to miss, exclusively from Dells.com!