Original Wisconsin Ducks®
Want an entertaining, educational and classic way to see and learn about Wisconsin Dells? Climb aboard one of the Original Wisconsin Dells Ducks. No, of course these aren't real ducks, but they are real fun!
The Original Wisconsin Ducks grew out of the old World War II amphibian vehicles affectionately called "ducks". General Motors produced these vehicles that could travel on land and drive into the water, contributing a big part to the D-Day victory. In fact over 2,000 of these ducks delivered troops and supplies during that important turning point in the war. Today, many continue to serve at Wisconsin Dells.
The Original Wisconsin Ducks are completely refurbished and polished versions of these vehicles and now deliver a creative way to experience the Wisconsin Dells from land and sea. They have been operating for over 65 years in the Dells, and the fleet of over 90 vehicles is now the largest in the country. Splash down into the Wisconsin River, see the sandstone bluffs, and take another dive into Lake Delton. You'll see and learn about Wisconsin Dells in a way that is entertaining for all.
Duck tour drivers are a big part of the experience, combining a dose of history, geology and Midwestern humor to make your trip informative and enjoyable. Tour drivers are only approved after 6 weeks of intense training. Doing the Ducks should be the first thing you do in Wisconsin Dells. It certainly will be the most fun.
Book your tour on the Original Wisconsin Ducks and provide a quacking good time for the whole family. They are part of Wisconsin Dells' history and should be part of your family's future visit to Wisconsin Dells.
Featured Savings
Buy an Adult get a Child
Restrictions may apply.
Wisconsin Dells Splash Card - 2-for-1 Discount Card in the 2020 Super Splash Pass


Get this coupon and over 100 more when you buy the Super Splash Pass.


Buy an Adult get a Child
15.00 Value
Restrictions may apply.
Get Splash Pass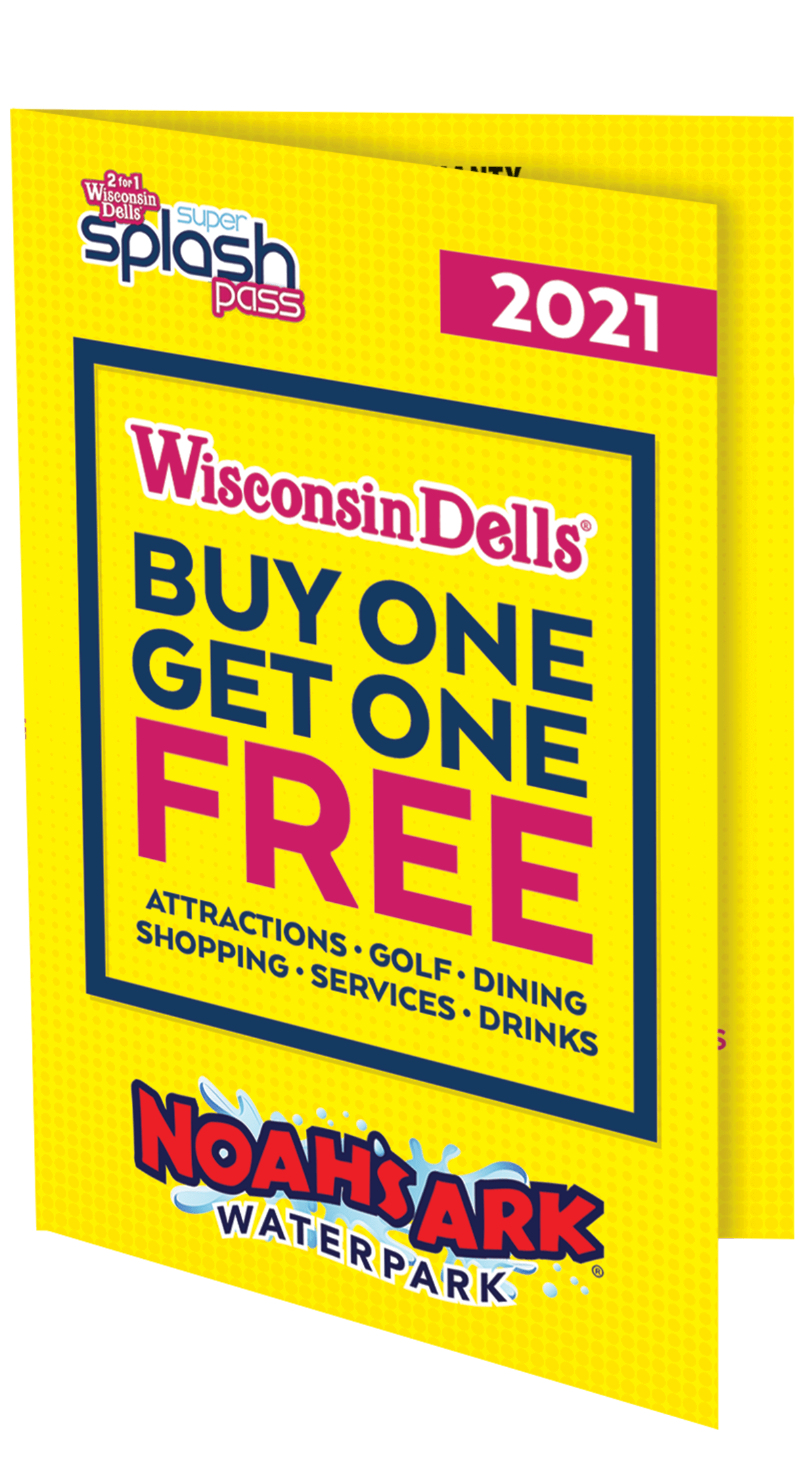 ×
Check out other coupons and specials for more great offers you won't want to miss, exclusively from Dells.com!