Old Abe's Old Time Portraits
If you are visiting Wisconsin Dells, don't miss out on visiting Old Abe's Old Time Portraits. Sure, you could stop at a souvenir shop and buy a t-shirt or a hat, but why not get an Old Time portrait taken instead? At Old Abe's we know all about creating a memorable experience. We've been in business for over 40 years and have the expertise to prove it.
You'll begin creating your memorable souvenir by choosing from our wide variety of sets. Do you want to pretend like you're visitors aboard the Titanic? Maybe you have dreams of living in the Wild West. Or, have you always wanted to visit an 1870's casino? Wherever you imagine yourself, we have 16 different old-time sets to make it happen. Plus, we have a huge assortment of costumes to fit every member of your family, big and small. In fact, most of our costumes are even made to fit right over your current outfit, making your experience as easy as possible.
Once your photo session is complete, you can instantly view all of your photos. Not only can you choose what size you want your photos printed in (we offer everything from wallets to large prints measuring 20 x 24 inches), but you can also opt for full color photos or the old-time antiqued brown. Plus, there is not even a minimum order requirement for groups of four or less! Once you have your perfect pictures chosen, you only have to wait five more minutes before you are on your way with your perfect souvenir in tow.
What are you waiting for? Visit Old Abe's today to not only create a fun memory with your family but to have a fun souvenir to remember it by.
Attraction:
Indoor
Dry
Planned Activities
Free Printable Coupons
$5 Off Purchase of Any Package
Featured Savings
2 for 1: 8×10 Portrait
Restrictions may apply.
Wisconsin Dells Splash Card - 2-for-1 Discount Card in the 2022 Super Splash Pass


Get this coupon and over 100 more when you buy the Super Splash Pass.


2 for 1: 8×10 Portrait
Restrictions may apply.
Get Splash Pass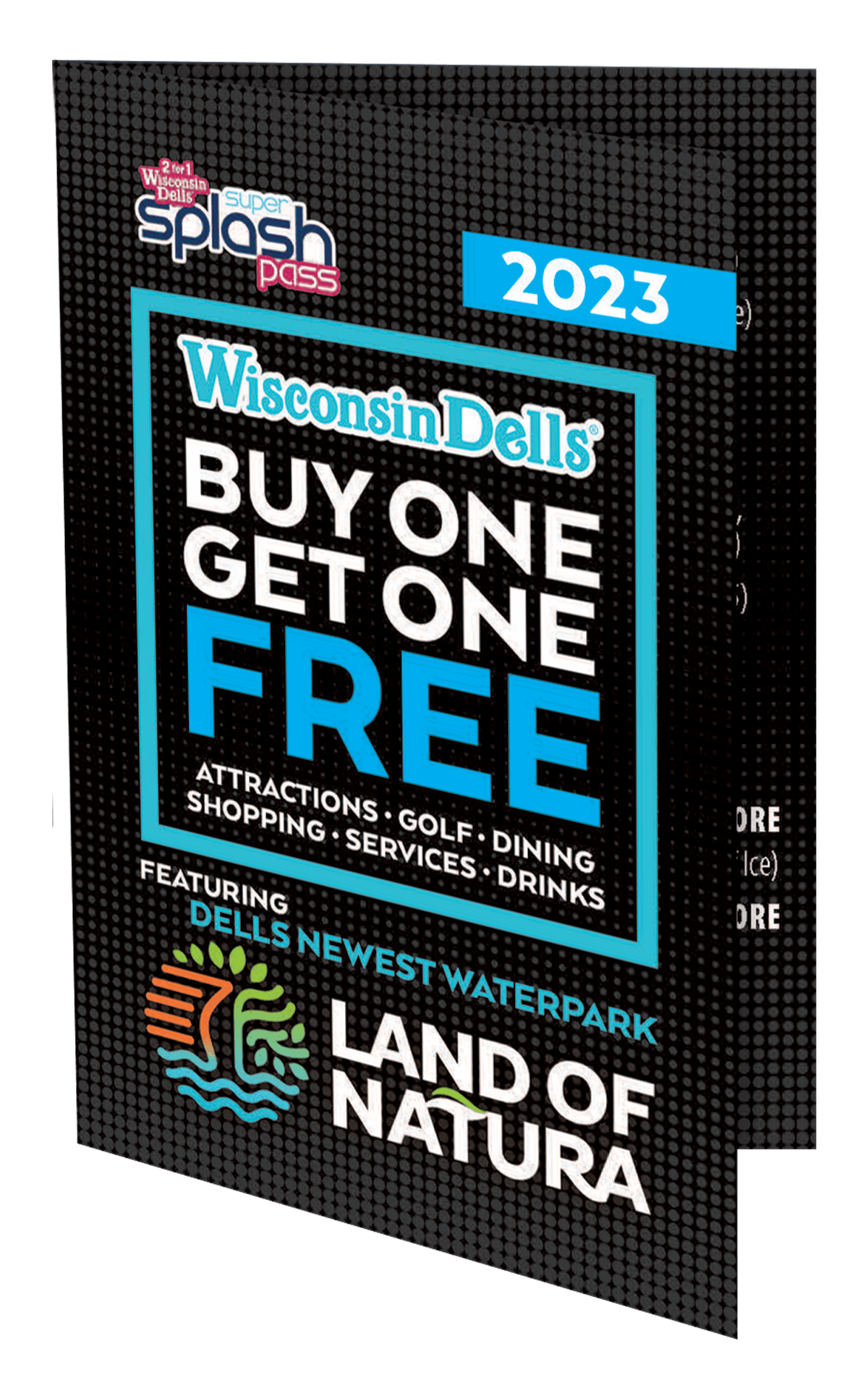 ×
Check out other coupons and specials for more great offers you won't want to miss, exclusively from Dells.com!