Cave of the Mounds® -National Natural Landmark-Blue Mounds
With its many unique formations, Cave of the Mounds is colloquially known as the "Jewel Box of Wisconsin." The cave is open for visitors year-round. A self-guided tour of the cave system will take visitors on a unique journey where they will see an exciting variety of stalagmites, columns, stalactites and other formations. Cave of the Mounds formed over millions of years as acidic water from the surface leached into the ground. Once in the ground, this acidic water began eroding limestone deposits deep inside the earth. Over time, these unique erosion patterns lead to the formation of the cavern.
Cave of the Mounds has a constant year-round temperature of 50 degrees. With many walking trails, picnic areas, gem and fossil mining, rock gardens and other amenities, a visit to this unique geological system is the perfect destination for children and adults of all ages. Guided tours are available throughout the year. Discount rates are available for groups of 20 or more.
Attraction:
Free Printable Coupons
Free Gemstone Mining with Tour at Regular Price
Featured Savings
2 for 1 Gemstone Mining
Restrictions may apply.
Wisconsin Dells Splash Card - 2-for-1 Discount Card in the 2020 Super Splash Pass


Get this coupon and over 100 more when you buy the Super Splash Pass.


2 for 1 Gemstone Mining
7.99 Value
Restrictions may apply.
Get Splash Pass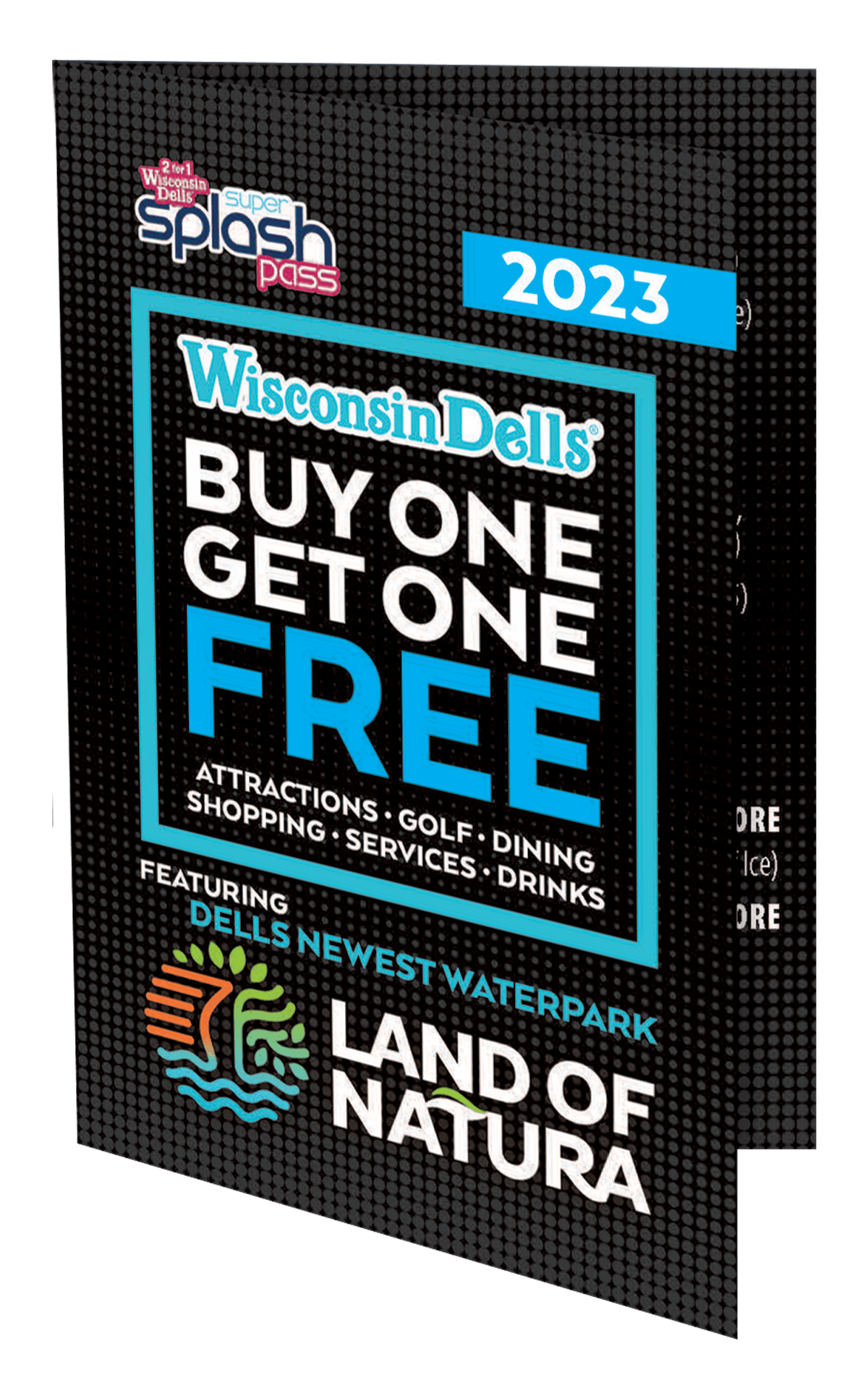 ×
Check out other coupons and specials for more great offers you won't want to miss, exclusively from Dells.com!