Riverside & Great Northern Railway
Railroad and train enthusiasts of all ages are in for a lot of fun with a visit to the Riverside & Great Northern Railway. The site is a living railroad museum with a learning center, exhibits, a store full of memorabilia and train related merchandise, and a family picnic area. Visitors can even pay a small fee to ride one of the live steam trains around a three mile scenic track. While the exhibits and train rides are sure to delight the youngest of train enthusiasts, the older railroad buffs can enjoy a Steam School workshop. The workshop classes include conductor basics and steam locomotive operation.
As you walk through the Riverside & Great Northern Railway museum, you'll be transported back to a time to when steam plumes signaled the arrival of one of these majestic machines. Photographs and video presentations give younger visitors a glimpse of that era that faded away in the 1960s and allows older visitors a moment to relive it. Kids can even get in on the action with the Sandley Light Railway Manufacturing Facility custom model, which has a working train for kids to operate.
One thing that makes the Riverside & Great Northern Railway a must-visit for any rail buff is that it has some very unique equipment pieces out for display on the 36-acre facility. Also on the grounds is one of the finest technical libraries in existence on the finer details of manufacturing steam equipment.
Whether exploring the Wisconsin Dells area for a family road trip or a staycation, the Riverside & Great Northern Railway is a great place to add to your itinerary as there is never a fee for the on-site museum and parking is always free!
Attraction:
Featured Savings
2 for 1 Adult Admission
Restrictions may apply.
Wisconsin Dells Splash Card - 2-for-1 Discount Card in the 2020 Super Splash Pass


Get this coupon and over 100 more when you buy the Super Splash Pass.


2 for 1 Adult Admission
12.00 Value
Restrictions may apply.
Get Splash Pass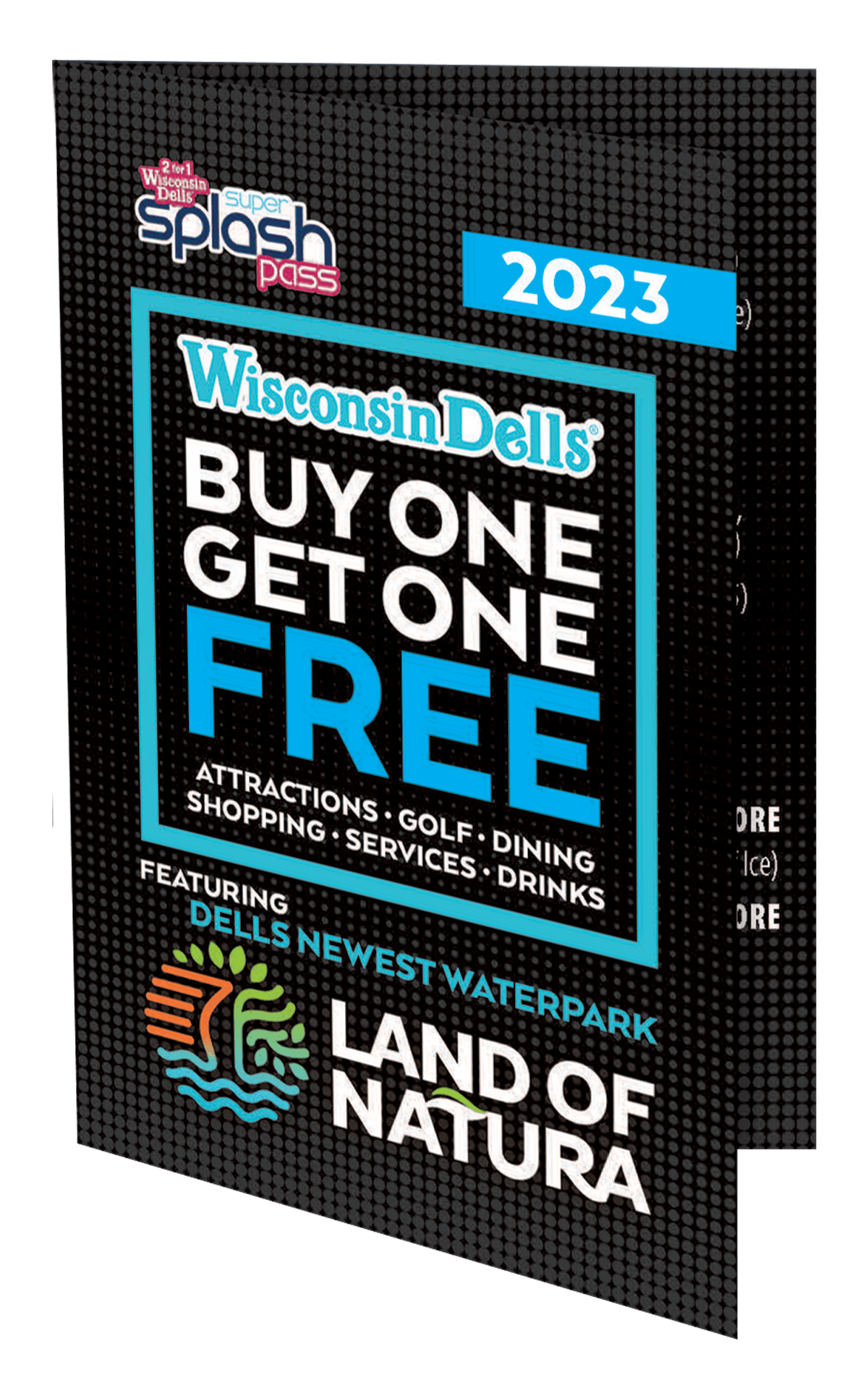 ×
Check out other coupons and specials for more great offers you won't want to miss, exclusively from Dells.com!