River Bay Camping Resort & Marina
River Bay Campground in Dells, WI offers a family campground with full-service tent sites and large RV lots. Nestled in the woods, River Bay allows camping experience by tent, log cabin, or recreational vehicle. River Bay is located on the waterfront of the Upper Dells River, giving guests the enjoyment of water activities just feet away. River Bay Campground is equipped with two play areas for children, a game room, a heated swimming pool and courts for basketball and volleyball. Bayside Bar and Grill located right on the property. Seasonal sites are available. Modern bathroom and shower facilities on the premises. Other amenities include private pier slips, a family assist room, and a private boat launch area. Rentals include pontoon boats, rowboats, bikes, pedal carts, scooters, and golf carts. Pets allowed at all campsites with proper shot record verification. Discount packages are available. River Bay Campground is a WACO member.
Lodging:
Campground
Tent
Full Hookup
Water/Electric
Trailer/Park Model Rental
Pop-Up Rental
Seasonal Sites
Swimming Pool
Playground
Recreational Hall
Snack Bar
Featured Savings
Stay 2 Nights & Receive 3rd Night Free
Restrictions may apply.
2018 Wisconsin Dells Coupon Book


Get this coupon and over 400 more when you buy the Original Wisconsin Dells Coupon Book.


Stay 2 Nights & Receive 3rd Night Free
$50.00 Value
Restrictions may apply.
Get Coupon Book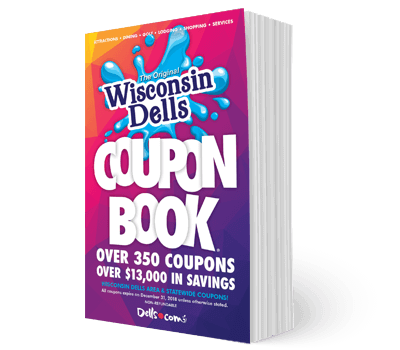 ×
Check out other coupons and specials for more great offers you won't want to miss, exclusively from Dells.com!