Jet Boat Adventures
Jet Boat Adventures is an exciting part of the Wisconsin Dells featuring a 58 passenger jet boat experience with a 1200 horsepower engine - providing lots of speed and fun on the upper and lower decks of this watercraft. Tour guides take you on a 50 minute tour of breathtaking natural scenery on the Wisconsin River.
Jet Boat Adventures is the only water boat tour taking participants on a tour of every scenic part of the Dells portion of the Wisconsin River. Patrons see both the upper and lower part of the Kilbourn Dam. Riders enjoy 10 miles of the river on a high powered boat that moves fast and furious, where high cliffs, canals, and many miles of natural beauty abound. If you've never experienced a jet boat, this is the safest and most entertaining way to enjoy a beautiful stretch of land. It's a ride you won't soon forget, and one to be experienced with family and friends.
Safety is always important when you're considering family outings, and Jet Boat Adventures is not only lots of fast action and fun, your tour guides are experienced, safe and knowledgeable about the Wisconsin Dells region.
Jet Boat Adventures is truly an experience your whole family will love.
Attraction:
Featured Savings
Buy 1 Adult, Get 1 Child
Restrictions may apply.
Wisconsin Dells Splash Card - 2-for-1 Discount Card in the 2020 Super Splash Pass


Get this coupon and over 100 more when you buy the Super Splash Pass.


Buy 1 Adult, Get 1 Child
15.00 Value
Restrictions may apply.
Get Splash Pass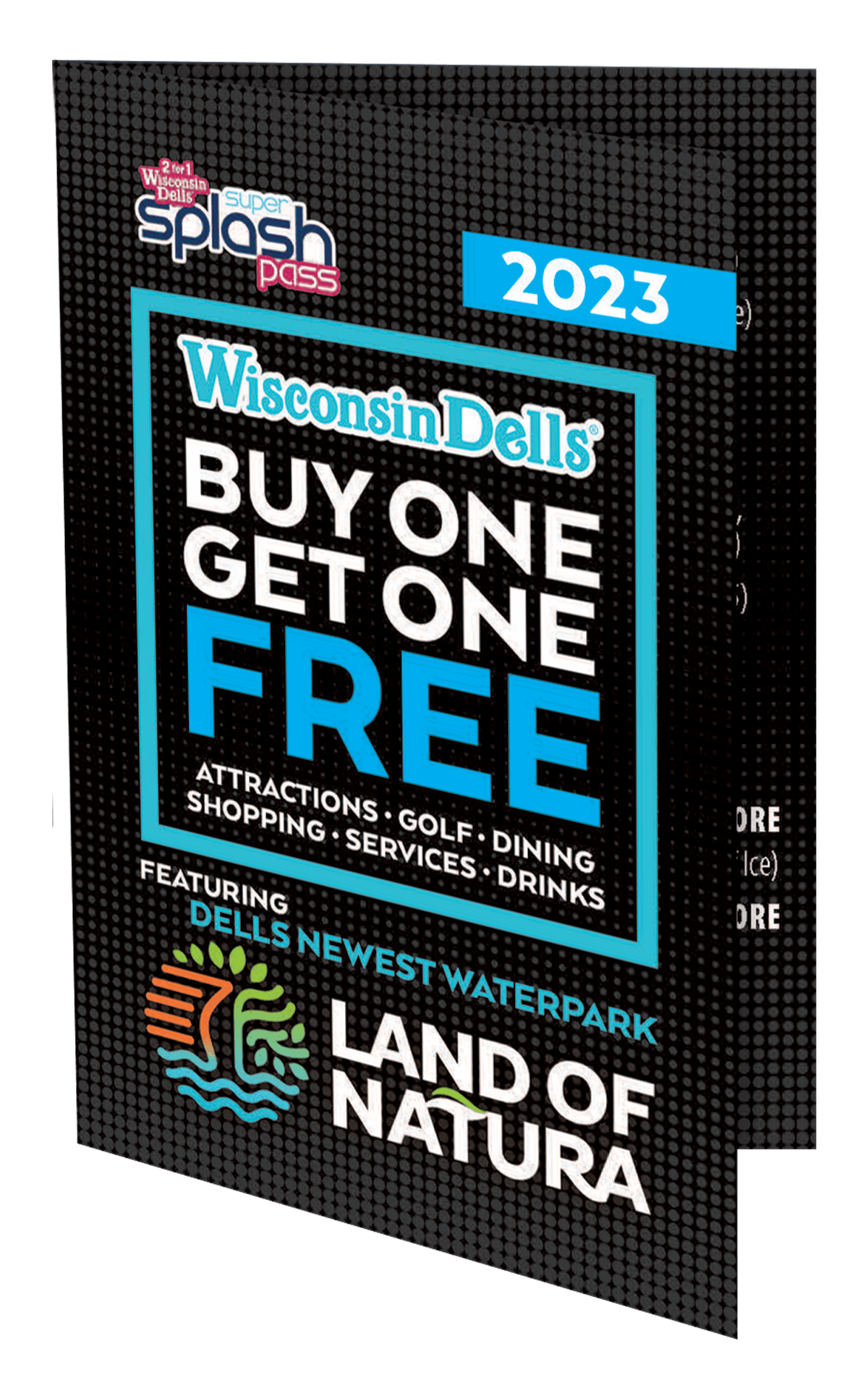 ×
Check out other coupons and specials for more great offers you won't want to miss, exclusively from Dells.com!