Special Offer Preview:
Below is a preview of your special offer. Click on the offer to display details.
Senior Discounts
@ Fairfield Inn & Suites
15% off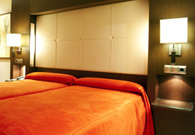 Special Offer: Senior Discounts If you're 62 years or older, you can save at least 15% on your room rate at over 2,000 Marriott hotels.
×