02febAll DayWinter Carnival at Christmas Mountain(All Day: saturday) Christmas Mountain
Location

Christmas Mountain

S944 Christmas Mountain Road, Wisconsin Dells, WI 53965
Event Details

Enjoy a day full of fun for the whole family during the Winter Carnival at Christmas Mountain Village in Wisconsin Dells. Come and enjoy a day of great winter activities: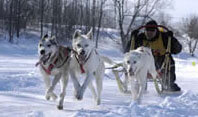 10:00am – Ski Hill & Tubing Open
10:00am – Gilly's Wood Splitting
10:30am – Golf Long Drive Competition – Pines #9
11:00am – Prize Dig
– Dog Weight Pulls
11:30am – Closest to the Flag Competition – Pines #9
12:00pm – Face Painting
12:30pm – 4th Annual Card Board Derby Races
1:00pm – Wood Splitting Finals
1:30pm – Newlywed Game – Sign up in Mulligan's 10am-1pm
3:00pm – Bikini/Boxer Ski Races – Bunny Hill
4:00pm – Ski across the Water Competition
5:30pm – Half Barrel Toss
6:00pm – Marshmallow Roasting with Camp Fire Kevin
– Kona Pineapple Bowling
9:00pm (Approx) – Torchlight Parade
9:15pm (Approx) – Fireworks Following the Torchlight Parade
9:30pm – Live Music by Swifkick in Mulligan's Bar & Grill (No Cover)
Live Music in Mulligan's Bar & Grill
And of course Skiing, Snowboarding & Tubing!!!
*Events and Times may Change
Be sure to get your 50/50 Raffle tickets to help support the Christmas Mountain Ski Patrol. They are all 100% Volunteers and all of our supplies are bought threw fundraisers like this through out the year.
All activities are located at Christmas Mountain
S944 Christmas Mountain Road, Wisconsin Dells, WI 53965
Free spectator admission