Golfing in the
Wisconsin Dells
area is a relaxing and leisurely experience that can be enjoyed by anyone, with any level of golf ability. There are many beautifully sculpted courses that are known for their challenging and fun character. One of these is the Historic Cold Water Canyon Golf Course at Chula Vista Resort, which offers you a terrific variety of golf experiences. With multi-million dollar redesigned fairways, lush greens and challenging moguls, you are sure to have an unforgettable experience.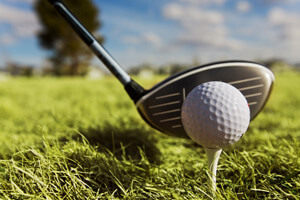 The amenities are equally impressive and can accommodate large groups of people. For your "19th Hole" rendezvous, most venues feature a clubhouse with a restaurant and bar as well as an outdoor events tent.
Golfers of all skill levels are sure are sure to love these stunning and unique courses, designed for all to enjoy. Come and experience the diverse terrain that Wisconsin Dells is recognized around the world for.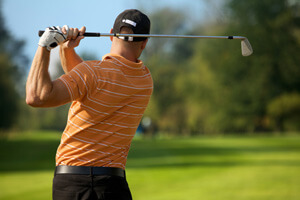 Located directly on the shores of Castle Rock Lake just north of the Wisconsin Dells, The Castle Course boasts a replica 18 hole golf experience that was inspired by courses the pros play. At The Castle Course, you won't simply be playing golf, you'll be competing shot-for-shot against the most legendary holes in all of golf.
In an area carved out by glaciers, with the scenic Wisconsin Dells countryside as their canvas, Andy North and world renowned golf course designer Roger Packard have created a one-of-a-kind ultimate course at Trappers Turn, featuring elevated target greens, laser measured yardage references and bent grass teeing areas.
Discover the Rock! Since its inception in 2008,
Wild Rock Golf Club
has been a stunning and unique championship golf course. Golfers of all skill levels are sure are sure to love this course, and with five sets of tees it was designed for all to enjoy.
Christmas Mountain Village Golf Course
Coldwater Canyon Golf Course
Spring Brook Golf Course – par 36, 9 hole
Wild Rock Golf Club – full course
Woods Family Course – 9 hole
Trappers Turn Golf Club
Fairfield Hills Golf Course & Range
Spring Brook Golf Course
Wild Rock Golf Club
Wilderness Woods Golf Course – Wilderness Woods
Wilderness Hotel & Golf Club
Wilderness Hotel & Golf Resort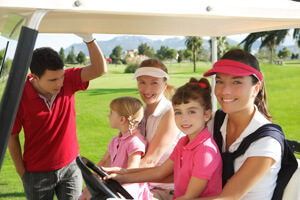 HEALTH BENEFITS OF GOLFING

Golf can be good for your health and your heart. Golf is a game that was meant to be walked. Walking an average course for a round of golf can be as much as four kilometers. If you walk 18 holes three to five times a week, you'll get an excellent amount of endurance exercise for your heart. If you caddy your own clubs in a pull cart or carry them, you'll burn even more calories each round for even greater benefit.
Golf is a social game. There's plenty of time to chat with new friends and get to know new ones. Making friends increases endorphins, which helps your mental outlook and overall health. Many studies show that seniors that remain social and friendly live up to six years longer than those that don't. You can skip the gym, and enjoy a game of golf instead! Just get out there.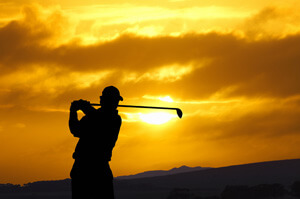 Grab your clubs and balls, set out to the golf course and enjoy a day in the sun. But before starting any workout regimen, make sure you are healthy enough by checking with your doctor.