When in Wisconsin Dells…
Do as the locals do! The Dells slows down a lot in the off-season and it can be hard when you're from out of town to find "the happening" places. So we interviewed some locals and created a  week of funtivities and fantastic deals:
MONDAY – We all know this is everyone's least favorite day of the week, so what could be more perfect than winding down with a $1.50 vintage beer from Showboat? We like to think of this as "co-workers night." Are you in town for a convention? Perfect! Come on down with your fellow employees and enjoy a cold one or two without breaking the bank. A good meal to end the day is always good, too! Field's at the Wilderness has half-priced appetizers in their lounge for awesome deals on some of the best food around. HINT: If Monday night football is going on, this is definitely the place to be!
---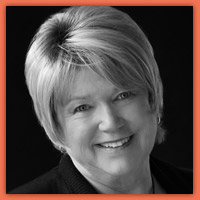 TUESDAY – Picture this: you and a group of your family or friends gathered around a full bar enjoying to-die-for Italian food and live, smooth music. Now you can see why local Joani and others love going to Sarento's Italian restaurant on Tuesday nights! Add in the fact that pizzas are only $6 and the whole evening just got better.
---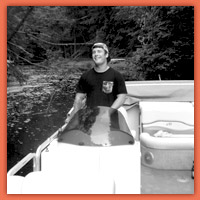 WEDNESDAY –
Middle of the week can be boring and rough but not in The Dells! Start off with wine night at High Rock downtown for $8 flights and 25% off bottles. This is definitely the ideal location for groups of wine lovers who also enjoy delicious food. The next portion of the evening depends on your interests. It's time to have fun either dancing the night away or zipping around on skates! Wednesdays are Latin Night at Club Wett where cover charge is free and it's $10 all you can drink. So shake out your hair and get ready to show off your moves or maybe learn some new ones. Local Jack, like many Midwesterners, is big into hockey so he spends his Wednesdays at Poppy Waterman Ice Arena to own his ice skills on open hockey night. Sharpen those skates because this is guaranteed to be a good time!
---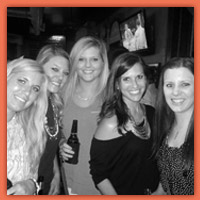 THURSDAY –
Who doesn't love bacon? Local Ashley does, along with everyone else! Which is why it makes sense that Showboat's FREE bacon night is the place to be on Thursdays. Polish off your crispy bacon with a $2 can of beer. Live bands or some of the best local DJ's are playing to add some tunes to the chill yet fun-filled environment.Play some hammerschlagen, darts or shuffleboard while kicking off your pre-weekend right…with bacon (Did we mention it's free?) and beer!
---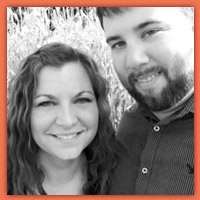 FRIDAY –
Friday we like to think of as date night and locals Tiffany and Jared agree. It doesn't have to be though. These activities work just as well as a group. But for the couplelooking to have a fun-filled night out then movies, fish fry and drinks are the way to go! Tiff & Jared love to start out at Showboat and take advantage of the $2.50 drink special. Friday is often the release night for new movies so that's a big night for locals to go to the theaters to catch the latest flicks. Late spring to early fall, Big-Sky Drive In is open for a movie experience you can rarely find these days. But if the weather is bad or its winter, Desert Star AMC Theater has all the latest releases and the best popcorn. If you're from Wisconsin, you know Friday is fish-fry night! Almost every restaurant in The Dells offers their own twist on this delicious tradition. The downtown bars are where most locals begin their weekend. Each bar has its' own unique feel so if you can, try a drink at each one so you can experience the atmosphere of each one.
---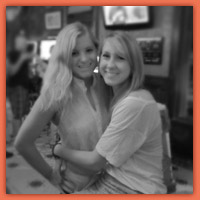 SATURDAY –
This is retail therapy day! Whether you need a break from the previous night, are searching for something to wear tonight or simply looking for fantastic deals, Tanger Outlet Mall is the place to spend your Saturday. Locals Andrea and Kyleigh agree, this is also the ideal time of the week for ladies day and night out. Once you are loaded with several new pairs of shoes and matching outfits, you can get ready for a night on the town! The Reef at Marley's, one of the hottest nightclubs in The Dells, is a huge local hot spot and the place to be on Saturday nights. So grab that new handbag and enjoy a night out with the girls! Guys, obviously you want to be where the ladies are. The Reef offers a free shuttle to and from the club and is conveniently located within walking distance of certain hotels so you can have a safe night without worrying how you're getting home.
---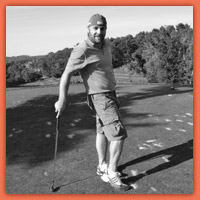 SUNDAY –
A day of rest, finally! Golf is a perfect sport for Sunday, which is why local Brandon likes to spend his last weekend day at Trapper's Turn Golf Club. Not a golfer? No worries, a lot of locals really go for the brunch. Fresh fruit, warm menu items such as french toast, coffee, desserts, a mashed potato bar, an omelet station, we could go on and on but you get the idea. So sit back and relax after a busy week while enjoying all you can eat incredible food, how ideal! Now that you know the inside secrets, you will never have a boring night in Wisconsin Dells! Be sure to visit soon, your week full of fun is calling!
---