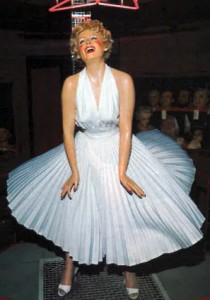 Lights, camera, action! This week we are highlighting Wax World of the Stars, a retro Wisconsin Dells attraction featuring famous personalities and out-of-this-world tributes!
The museum-like attraction held over 100 wax replica personalities. Eye-level head casts portrayed accurate representations of famous people such as Jimmy Carter, Hitler and Ceopatra. Other famous figures had life-sized, full-body casts. Characters such as Bill Cosby, Lucille Ball, Dolly Parton, Elvis, John F. Kennedy, Michael Jackson, Paul Newman, Cher and Abe Lincoln had full-body wax replicas within the attraction's walls. Special sections were created for both Princess Diana and John Travolta and contained several wax figures each. The themed areas were popular among visitors too! We still hear of visitors recounting the yellow brick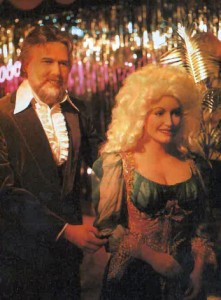 road to the Land of Oz and getting up-close and personal with the crew of the Starship Enterprise.
The attraction also featured a "most intriguing gift shop" that contained Hollywood memorabilia, a variety of original Cabbage Patch Kid dolls and collector-type gifts.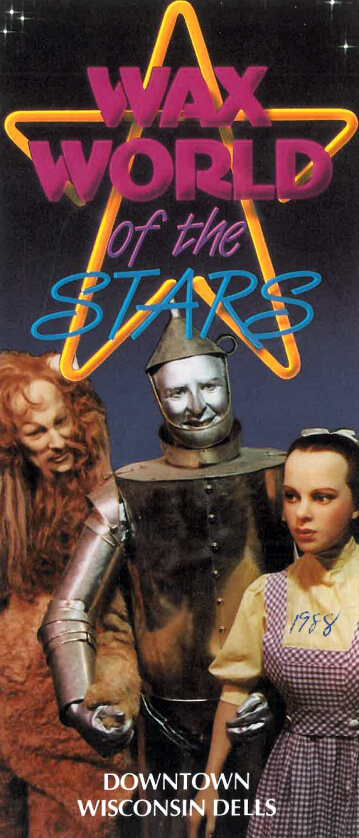 Wax World of the Stars was opened by Norm Rollingston in 1986 (in the building of the former, Royal Wax Museum). Norm saw potential in his son-in-law, Kevin Ricks and hired him as the marketing manager after he finished with school. Kevin later purchased Wax World of the Stars from Norm. The attraction was geared towards an older audience and in the ever-changing Wisconsin Dells tourism market, wasn't able to suit the desires of the new-age visitors. The museum, even to Kevin, felt stagnant after its fantastic run on Broadway Street. Looking to keep up with the times, Kevin closed the Wax World of the Stars museum in downtown Wisconsin Dells, and has since then replaced it with the popular Wisconsin Dells attraction, Wizard Quest. Kevin's other Wisconsin Dells attractions such as Ripley's Believe It or Not, The Point and Oodlesmack Popcorn shop are all known for their creative flair.
You may be asking yourself… "What on earth happened to all of the wax figurines?". Several pieces of the wax collection were leased to stay on display at a wax museum in Canada. Those that weren't leased were sold to the highest bidder on Ebay, put into storage, or shipped to various places throughout the United States and Mexico.
While the Wax World of the Stars is no longer open, you can still visit its old location on Broadway Street (home of Wizard Quest).
For more information on the retro attractions of Wisconsin Dells, click here.