Sip, Swirl, Sniff. You don't need to be a sommelier to enjoy the aroma of fine wine. Some of us are huge wine lovers while others are more loyal to craft beer. Whichever you prefer, you can explore how your beverage of choice is made during your next trip to Wisconsin Dells. There are many award-winning wineries and breweries surrounding the dells area where you can arrange a tasting or take a tour of the grounds and quench your thirst.   
Winery Tours & Tastings
Get your pallet ready for some award-winning vino at these great area wineries:
Stroll through the vineyard and make new friends along the way on a guided tour at Wollersheim Winery. There are two different tours to choose from, a history tour or a guided tour. Both tours include tastings of their featured wines and take you through the Estate showing where grapes have been grown at the property since the mid 1840's!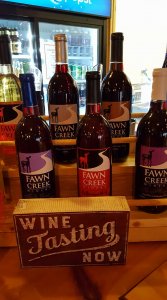 Baraboo Bluff Winery is located on the hillside just outside of Wisconsin Dells and offers breathtaking views of the Baraboo Bluffs. Their tasting room features three large bars and the winery offers three complimentary tastings of wines chosen by them. For only $5, visitors are able to try all the wines as well as take home a souvenir logo glass!
On select weekends, enjoy live music during your tasting at Fawn Creek Winery.  Just a few miles north of Wisconsin Dells, Fawn Creek offers complimentary wine tastings on their award-winning wines, which are available state-wide! Perfect for fall, their Granny's Gold fruit flavored wine makes those brisk fall evenings more enjoyable!
Brewery Tours & Tastings
Whether you enjoy a cold beer with a crisp taste or you're a fan of a more full-bodied brew, Wisconsin Dells is home to a few breweries, each specializing in beers on both sides of the spectrum. Check them our below!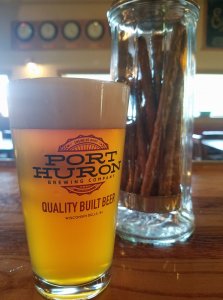 Visit the Engine House Tap Room at Port Huron Brewing Company and try a sampler flight. Sit yourself down among the smell of hops & grains while trying their famous Honey Blonde Ale or Heferweizen German Wheat. The Tap Room gives you the opportunity to get yourself a sampler flight, which includes one of each style of beer currently on tap or you can stick with a pint of beer to enjoy while munching on their complimentary popcorn and pretzel rods available to cleanse your pallet.
Grab a meal at Moosejaw Pizza,  and then head upstairs where you'll find Dells Brewing Company. This microbrewery is capable of producing 500-1,000 gallons of beer per day. Brewmaster Jamie would be happy to give you a tour with advance notice. Dells Brewing Company currently features 12 different beers of all different makes. You can enjoy these brews at all 3 of the bars within Moosejaw, or take some bottles home with you. Dells Brewing Company beers & sodas are also available at select bars, convenient stores & liquor stores across the state.