Indoor Attractions for the Whole Family
Wisconsin Dells is home to many indoor attractions, and a surprising number of them are not waterpark related, but adventure oriented! These winter blues busting experiences provide guests with options that fit their budget, engage them in family play, and allow them to forget the cold weather just outside their doors.
Check out this sample itinerary of indoor adventures to pique your interest:
---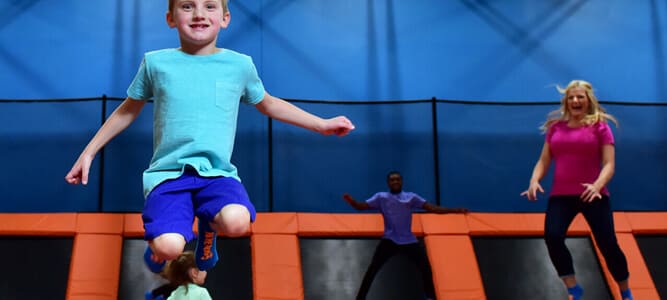 This indoor play zone has four high-flying trampoline areas to let your kids run wild- with options for slam dunk basketball, dodgeball, big-air 'stunt' bag bouncing, or an open area for them to jump and flip to their heart's content. Knuckleheads also offers amusement park rides (with options for inclusive wristbands or single ride purchases), bowling, a brand-new Virtual Reality experience, and a 7-D ride experience- along with a full-fledged arcade as the cherry on top.
---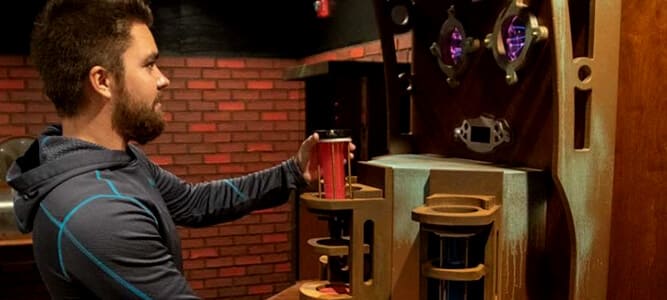 Spend an hour in a tricky, easy, or thought-provoking escape room. See if you can work together to beat the clock by solving all the mysteries and unlocking the door to set yourselves free! Choose from four different rooms, each with their own specially themed flair. Our question is, are you daring enough to accept the challenge?
---
Discover over 175 interactive activities showcasing science, space, and technology inside this hands-on, family friendly, out of this world wonderland of learning. Experience first-hand an authentic Russian Space Station MIR core module or have a hair-raising experience with the Van De Graaff generator!
---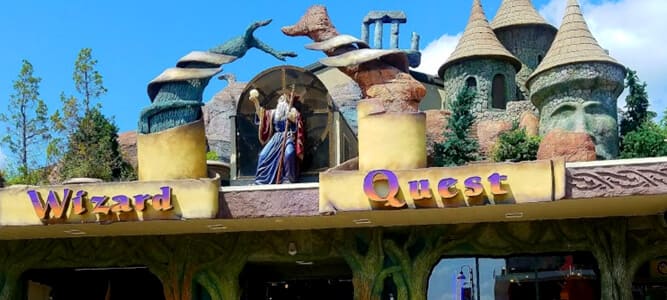 Wizards, fairies, trolls and dragons galore- need we say more? Now consider that those different characters are hidden, evil, lurking, laughing, or waiting to make friends with you- how could you not want to step inside a world so unlike our own? Take the family on a journey to solve riddles, answer questions, and uncover clues to free the four wizards of earth, wind, water, and fire. Travel through the four realms encountering secret passages, hidden entrances, and mazes where teamwork is vital to solving a brain-teasing endeavor.
---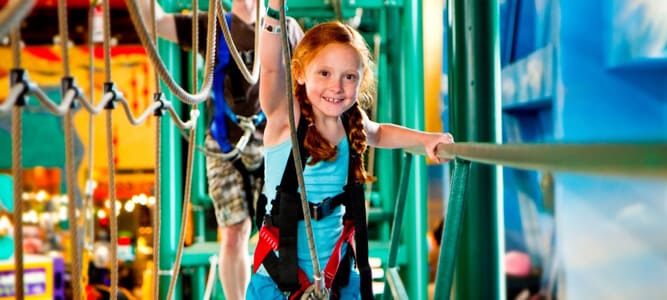 Come run wild in 100,000 square feet of family fun! Challenge the family to a game of mini golf, take a ride on the Kalahari Carousel, race on the two-story elevated go kart track, or marvel at the view from atop the indoor Ferris Wheel. Aspiring golfers can test their skills with a high-definition championship course experience in the Golf Simulator!
---
Plan your winter getaway now! Browse more great attractions in the Wisconsin Dells area, and don't forget to check for money saving coupons to help make your planning easy. Remember- Wisconsin Dells is your year 'round destination.