Tired of always being the photographer, or finishing your family trip with no family photos? Looking for a new family tradition?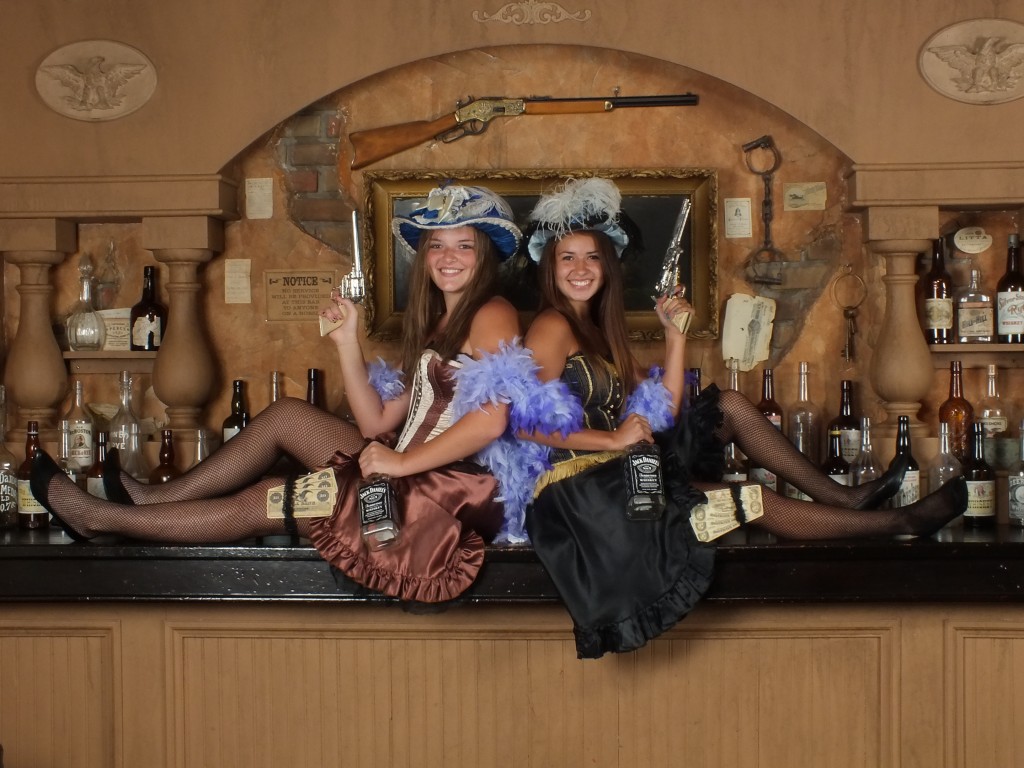 Look no further than the many vintage photo shops of Wisconsin Dells! Downtown Wisconsin Dells is home to several old time portraiture opportunities, each with unique sets, top-notch camera equipment and friendly staff. Families have been returning year after year to snap their next holiday card photo. What a fun, perfect way to see your family and friends grow up!
The costumes and backdrops available at the portrait locations will have you stepping into a vintage world. The lush dresses and suave tuxes, hillbilly overalls, and vintage sports attire will have you wondering which theme is the best for your group. Speaking of groups, several of the vintage photo shops can accommodate larger groups like birthday parties, bachelor/bachelorette parties, family reunions and more!
Old Abe's Old Time Portraits is located in downtown Wisconsin Dells and has 35 years of old time portrait experience! At Old Abe's, you'll get to choose from 15 different sets and over 50 different themes. Step into the wild west. Cause a ruckus in the gangster car. Hop on board with a pirate theme, or jump on the steam punk bandwagon. Other themes include civil war, wedding, casino, bath house and more! You'll be amazed at their racks of wearables. Sizes range from child to adult XXXL and wheelchair friendly outfits are also available. At Old Abe's, your photo is ready in just 5 minutes, leaving you just enough time to get back into your street clothes. Don't be afraid to bring Fido with… friendly pets ARE welcome at Old Abe's Old Time Portraits.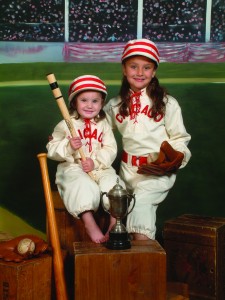 Vintage Photos and Professor Porter's Old Time Portraits are also located on Broadway… so you'll have plenty of options to choose from!
The perfect vacation souvenir doesn't have to be a neon Wisconsin Dells t-shirt; it can be something to admire and cherish for years to come. You'll have a blast with family and friends choosing the perfect set and outfit. The professional photographers will be sure to capture a moment that you'll be talking about for years to come!
For easy access to a $5 off coupon for Old Abe's Old Time Portraits, click here.