Certainly Wisconsin Dells earned its nickname "Waterpark Capital of World" for all the water parks and water park resorts it holds. During the day there are plenty of attractions such as rollercoaster rides, ducks tours, boat rides, shopping at the outlet mall, and of course, water parks, along with many more activities to keep a family entertained for days. These are all great attractions when one seeks fun in the sun but what about the nightlife? We can show you that the heat stays on in Wisconsin Dells even when the sun goes down! There are new clubs and current local hangouts that are seeking the night life spotlight.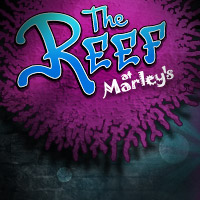 Marley's Caribbean Restaurant has recently opened up a new world-class nightclub called "The Reef." The Reef features four separate bars: The Pirate Ship, The Submarine, The Bubble Bar and The Outdoor Bar. The spacious dance floor and dazzling lighting provide the ideal clubbing experience. "The Reef" even features VIP areas complete with shark cages and plush seating for visitors seeking a more personal environment. Live music played by DJ's and music acts from around the world will please all music lovers and club goers.
A new addition to Wisconsin Dells nightlife, opening Summer 2011, is "The Wett Night Club".  This new club opening soon on the "strip" between Lake Delton and downtown Wisconsin Dells is conveniently located close to a number of resorts and attractions.
Downtown Wisconsin Dells is perfectly suited for pleasant dining with its many restaurants and cafes. The evening can be continued with visits to the intriguing shops and thrill-inducing attractions. Don't be surprised if you find yourself moving to a beat as many establishments feature outdoor music and entertainment. Outdoor seating is often provided for those who prefer to relax and dine in the company of musical acts.
The downtown area will again feature favorites T.J. Howell, the Swing Crew and other prime acts this year. These are free performances that you can see at the Corner of Eddy Street and Broadway. This location is also home to The Showboat Saloon which has been a local hot spot since the 1920's.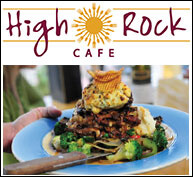 The High Rock Café is ideal to visit both during the day and at night. With its internationally inspired cuisine, their menu truly has something for everyone; including desserts that are sure to get the mouth-watering. High Rock Café is currently a visitor favorite on Trip Advisor.
If you have plans to come to Wisconsin Dells and enjoy the nightlife, The Wisconsin Dells 2-for-1 drink cards can help keep the evening affordable. The 2-for-1 beer card and 2-for-1 cocktail card are available online at Dells.com or can be purchased at Ad-Lit, 211 Pioneer Dr, in Wisconsin Dells. These cards are a great deal and ensure the best possible night out.
Many bars and establishments have a Safe Ride option to make the evening worry free by providing reliable transportation back to your room or campsite. With all the new additions to Wisconsin Dells' nightlife, evenings here have never been hotter!