A feat of Wisconsin Dells is that they assume everyone is running from place to place on vacation and forget that rare crowd of those who want to relax, take a deep breath in a beautiful space and maybe have a cup of coffee too. With the following list, we bring you the best places to slow down in the Wisconsin Dells area.
Bella Goose – Wisconsin Dells
Instagram | Facebook | Website
Hours: Every day 6 am – 6 pm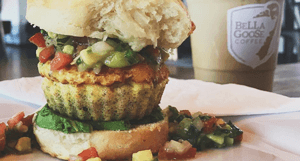 Bella Goose Coffee House is a shop on a mission; fighting human trafficking in southeast Asian countries by selling their hand-roasted beans in the United States. The idea was birthed with the idea of coffee building community with kind, consistent service and a cup of coffee that sells itself. This place is one in a million.
Secondary location: Bella Goose Roastery
Locations in Chaing Mai, Thailand | Angeles City, Phillippines | Wisconsin Dells, Wisconsin
Fun facts:
"Bella Goose Coffee Club" is a subscription program, shipping coffee to people all over the country – A rotating selection of single origin beans as well as a few blends to choose from
They partnered with Port Huron Brewing Co and supplied the coffee to create a Stout sold at Port Huron Brewery in Wisconsin Dells.
Coffee Bean Connection – Baraboo
Facebook | Website
Hours: Monday – Friday 6:30 am – 5:30 pm, Saturday 6:30 am – 5 pm, Sunday 8 am – 2 pm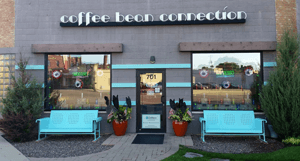 This Baraboo shoppe welcomes visitors of all ages that partake in everything from a cozy afternoon of studying to an engaging knitting club. They offer one of the area's largest and best selection of fresh gourmet coffee beans, loose-leaf teas, and chai. Their space is known for cultivating community in Baraboo and the greater Sauk county with a drink of choice for all demographics and a staff that cannot quite get any friendlier.
Fun facts:
Offer a selection of more than 85 different gourmet coffee beans.
Order around 500lbs of coffee each week (that's over 22,000 cups of coffee).
Two River Coffee Roasters – Portage
Facebook | Website
Hours: Every Day 7 am – 2 pm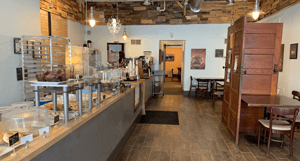 Located in the nooks of Portage, WI, Two Rivers Coffee Shop was started with a dream to bring a charming and comfortable coffee house to the community. No compromising on quality or service and an atmosphere as rich as the coffee itself. Husband and Wife, Nathan and Jerusha Smith, have over 15 years of coffee industry experience – they worked as baristas, in distribution, owned their own coffee company, roasted coffee, and constantly travel to coffee capitals around the world to further their education. The shop also is a distributor of Milwaukee's Rishi Tea.
Fun facts:
Two Rivers Coffee is enjoyed as far away as Tampa, Florida.
Offering fresh, made from scratch baked goods daily.
Double Shot Coffee and Espresso – Reedsburg
Facebook
Hours: Monday – Friday 6 am – 3 pm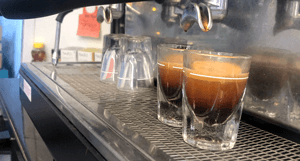 Located on Main Street in Reedsburg, WI, Double Shot Coffee & Espresso is a drive-thru or walk-up shop with outdoor seating for the warmer months. Stacy and Rick Knickelbein already owned an ice cream shop in Reedsburg but saw a need for a quality coffee shop. They stepped up to fill that need. Training with local baristas, the husband and wife team learned how to make a proper cup of joe. Double Shot will offer more than just coffee, you can also get espresso, lattes, mochas, cappuccinos, frappes, tea, and hot cocoa.
Fun facts:
Their standard drink comes with a double shot of espresso (hence the name).
The drive-thru/walk-up kiosk is located right next to their old fashioned ice cream business, Double Dip Ice Cream Shoppe.