Fall brings many delicious treats to Wisconsin Dells. Besides candy corn and pumpkin spice lattes, one of the seasonal treats that I look forward to each year are caramel apples! Because apples are a fruit, caramel apples have to be healthy, right? Whether you enjoy your apples covered in mounds of toppings or just traditional caramel, here's where to enjoy them in Wisconsin Dells.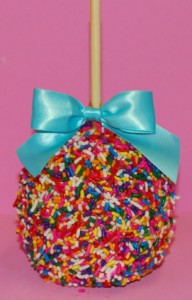 At the Dells Largest Candy Store, Goody Goody Gum Drop, you'll find over 15 different individual twists on the original caramel apple! From apples covered in macadamia nuts to peanut butter chocolate chip covered apples, and even apples rolled in rainbow sprinkles,  you can find something for all tastes at Goody Goody Gum Drop!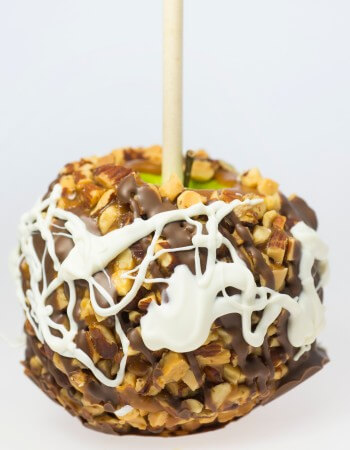 Although there are over 6 different caramel apples to choose from at Wisconsin Dairyland Fudge, I always go for the same one, the Rocky Mountain Apple! This creation is a granny smith apple covered in homemade buttery caramel topping, and topped with fresh almonds, milk chocolate & white chocolate! Wisconsin Dairyland Fudge has been  making homemade candy in Wisconsin Dells since 1962!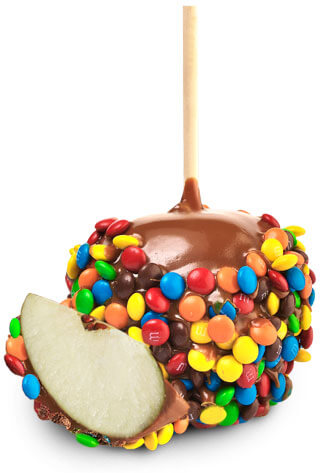 Located inside the Kalahari Resort, Sweet Hut features caramel apples for both chocolate lovers and candy lovers! Try a Turtle Apple, which is drizzled with nutty pecan pieces and submerged in homemade salted caramel! The M&M Apple tastes like heaven and is dipped in caramel and then rolled in a bed of M&M candies. Sweet Hut also ships their creations!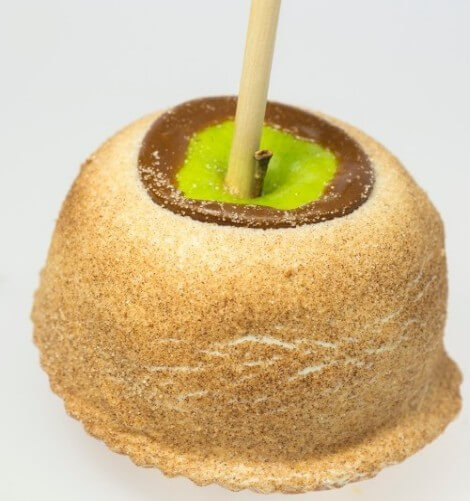 Find over a half-dozen different caramel apple confections at Swiss Maid Fudge  ! My favorite is the Cinnamon Apple Pie, which is a granny smith apple dipped in homemade caramel, dunked in silky white chocolate and dusted with cinnamon and sugar. Yumm! Located on the corner of Broadway & Superior Street in Downtown Wisconsin Dells, Swiss Maid Fudge will also ship their delicious treats right to your home!