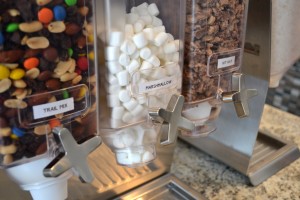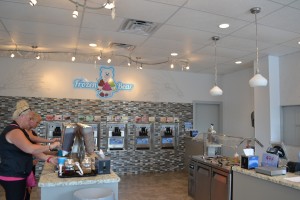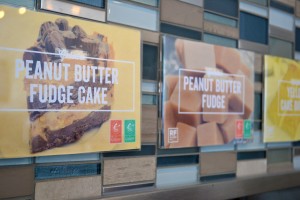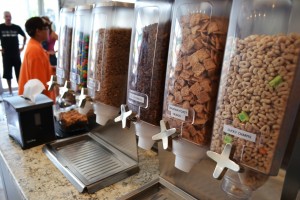 Frozen Bear is now open, so stop in on your stroll down Broadway! This self-serve-style shop features fabulous frosty treats and unique icy decor for the scorching summer days! Your Frozen Bear experience starts by grabbing a cup (no ordering required)! With cup-in-hand, you'll pass by the wall of subway tiles and frozen sweets… take your pick! Yummy yogurts, rich gelato, gelati (custard & Italian ice), sorbet, and custard in delectable flavor varieties! You are not limited to just one flavor at Frozen Bear, so fill your cup with several different kinds. We fell in love with the peanut butter fudge gelato, it's delicious!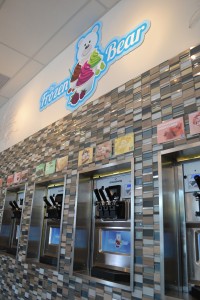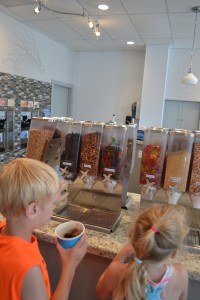 Frozen Bear has oodles of topping choices available, and since you pay by the ounce, you can add as many as you'd like. Fruit, cereals, marshmallows, and candies galore are all at your fingertips!
Enjoy your tasty treat concoction indoors or outside in their spacious outdoor dining area. There are plenty of tables to enjoy the summer breeze while watching time pass on Broadway. Stay tuned for updates… Frozen Bear is also planning live entertainment on their outdoor stage.
The whole family will find something to drool over at Frozen Bear! Self-serve yourself a tasty treat on one of the muggy, summer days! Visit them on 326 Broadway or call (608) 253-0468 for more details.