Independence Day holds a lot of meaning to Americans. It's celebrating the birth of our country and all the opportunities that have come from that famous day in 1776. We know that 2020 hasn't turned out the way many of us hoped for, but we are committed to creating a fun atmosphere on July 4th here in Wisconsin Dells, and that includes all of the fireworks. Buckle up and plan out your night with your loved ones! 
Where can we go? 
There will be a few places throughout the Dells that you will be able to have a front seat view for the fireworks.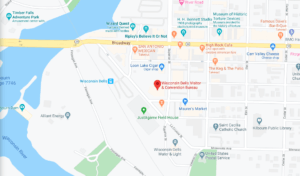 The Wisconsin Dells City Fireworks will take place by the Municipal Building, right off of La Crosse St in Downtown Wisconsin Dells. If you can find any residential or street parking, you'll be able to see the fireworks perfectly!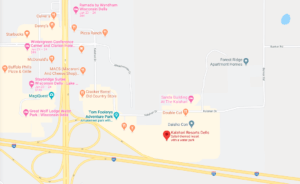 The Kalahari Resort will be hosting fireworks again this year behind their Convention Center. The address is 1305 Kalahari Dr, Wisconsin Dells, WI 53965.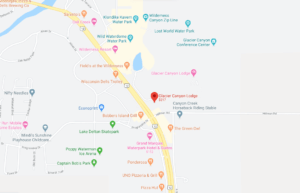 The Wilderness Resort will have a cozy, outdoor vibe to their fireworks display. Fireworks will be located by Glacier Canyon Lodge at 45 Hillman Rd, Wisconsin Dells, WI 53965.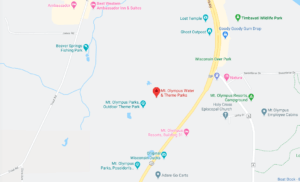 Mt. Olympus Water & Theme Park will have lots of space for you to spread out and enjoy their fireworks. Head on over to the Outdoor Theme Park at 1881 Wisconsin Dells Pkway, Wisconsin Dells, 53965.
What time do the fireworks start? 
All fireworks will start at dusk on Saturday, July 4th, which is around 9 p.m. (9:19 p.m. if you want to be exact). We would suggest snagging a parking spot if you are going to watch from your car or claim your sitting spot with blankets and go enjoy a restaurant around you! There are several restaurants in the Dells that are an absolute treat and family-friendly. 
Anything we should bring? 
A fool-proof checklist: 
Face masks (per CDC guidelines and your personal comfort level)

Outdoor blankets

Layers (jackets, sweatshirts, pants, etc.)

Bug spray

Flashlight

Water

Snacks 
Did we miss anything? Leave a comment to help out your fellow firework watcher. We hope that this provides some ease in your 4th of July weekend planning. Be sure to check out Dells.com for more information and updates on the happenings in the Waterpark Capital of the World!