Autumn is a beautiful time of year in the Dells. The leaves change colors and the majestic waters of the Wisconsin River and Lake Delton create stunning scenery, perfect for wedding photography. In the Dells, there are many breathtaking venues where you can "tie the knot". They say a picture is worth a thousand words, so let them do the talking. Click the picture to find more information on the venue!
Crystal Room at Buffalo Phil's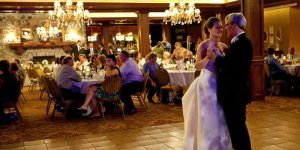 Kalahari Resort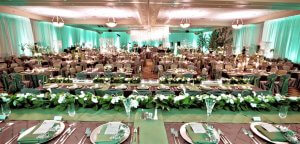 For more great wedding information in Wisconsin Dells, CLICK HERE!