Where would you take your RV or boat for repair? The beautiful scenery of the
Wisconsin Dells
 has been attracting boaters and RV enthusiasts for decades. Spending the night under the stars in your RV is an adventure you won't forget.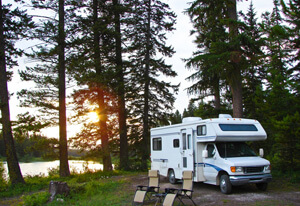 Maintenence is Important
Big or small, stock or custom, the one thing every RV and boat needs is good maintenance. Luckily, routine maintenance and even small repairs are easy to do. And in the long run, your diligence and elbow grease saves you money on unnecessary repairs that always seem to happen at the most inconvenient time – like when you're on vacation! Your efforts will definitely pay off and keep your investment looking like new.
If you store your recreational machines through the long freezing winter, you need to winterize and de-winterize them every year. This will protect the interior, exterior and engine systems and could save you thousands of dollars. The winter elements can do a lot of damage to your vehicles, so proper storage, maintenance and prompt repairs are essential. Unplug all the appliances and disconnect all batteries. Some appliances will use some electricity even when turned off. Don't forget to drain and flush the hot water heater. It's also a good idea to remove any bottled or canned goods which will burst if frozen.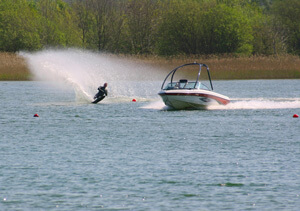 Before You Go
Always remember to check the engine oil, coolant, transmission fluid levels, and your tire pressures before you leave the driveway for a trip. Follow your manufacturer's guidelines for oil changes. This greatly benefits the lifetime and performance of your equipment.
Taking the time for periodic preventive maintenance will enhance your recreational enjoyment by hopefully cutting out the down time and expense of avoidable repairs.
If you needed to take your RV or boat for repair beyond your mechanical capabilities where would you go in the Wisconsin Dells area? You'll want to have confidence that their professional service can handle all your needs, and a wide range of repair and service work.
Here are some contacts in the Dells area to help you seek
services
and expert care:
Dave's Welding and Repairs, 926 Golden Drive, Wisconsin Dells, WI 53965
(608) 254-4310
Holiday Shores Marina & RV Sales, 3901 River Road, Wisconsin Dells, WI 53965
(608) 254-2878
Dells Watersports
, 255 Wisconsin Dells Parkway South, Lake Delton, WI 53940
(608) 254-8702
Platts Garage, 1003 Washington Avenue, Wisconsin Dells, WI 53965
(608) 253-1881 
Rodwell Repair, N782 US Hwy. 12 & 16, Wisconsin Dells, WI 53965
(608) 253-6188
To choose the technician that can do the job right the first time, you need to talk to someone you can trust, that has experience on all makes and model cars, trucks, suv's, boats, motorcycles, and RV's.
Whether you're looking for a wooded retreat or the luxury of a resort, the Wisconsin Dells area has a perfect location for your tent, camper, or RV.