Imagine waking up and glancing out at the majestic waters of Lake Delton or the Wisconsin River. It's so quiet, so tranquil.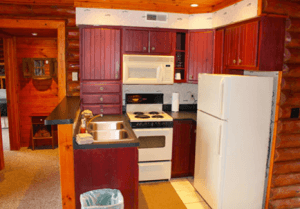 The sun starts hitting the tops of the tall Wisconsin Pines as it rises in the distance to start the day ahead. When you usually think of Wisconsin Dells, the scene described above is probably one of the last things to pop in your head.
In Wisconsin Dells, there are many vacation homes and cabins where you can enjoy the peaceful and calm side of Wisconsin Dells. From comfortable cabins where you can host a special event, to cozy family weekend rentals, you'll find a variety of affordable options of places to experience a tranquil stay in Wisconsin Dells.