Teachers, whether you are looking to do some back-to-school shopping or revamp your wardrobe, Banana Republic is the place to go. Dressing for the school year can be difficult, but life as a teacher can be easy when you shop Banana Republic.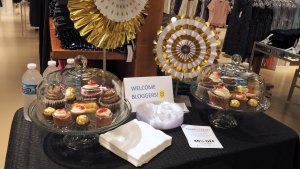 If you are a first time teacher searching for style on a budget, Banana Republic has it all, from cool classic to new must-haves. If this is not your first school year teaching and you want to spice up your current wardrobe, accessorizing will be key. An easy way to add flavor to your style is to accessorize with a scarf, watch, jewelry or a new bag. The retail associates are great at piecing together styles and helping you accessorize while shopping.
We were lucky enough to visit our local Banana Republic at Outlets at the Dells where we got to speak one on one with the store manager and try on some new styles. The brand focuses on versatile, contemporary classics designed for today's style. Each associate is trained to help you find the look that is right for you. As we shopped around the store, we kept 3 main goals in mind while looking to add to our new teacher wardrobe.
Teachers, remember these simple tips while shopping for Back-to-School clothing:  
Consider the Grade

: Be mindful of the grade you are teaching. If you are teaching pre-K make sure your outfit allows movability as well as durability, young ones can have you up and down and running around the classroom.

Keep a Backup

: Let's face it, whether it's your morning coffee or a student is sick, you may need a back-up outfit. Keep one in your car or office to be safe.

Comfort: Find shoes and clothing that provide comfort all those extra long days and early mornings.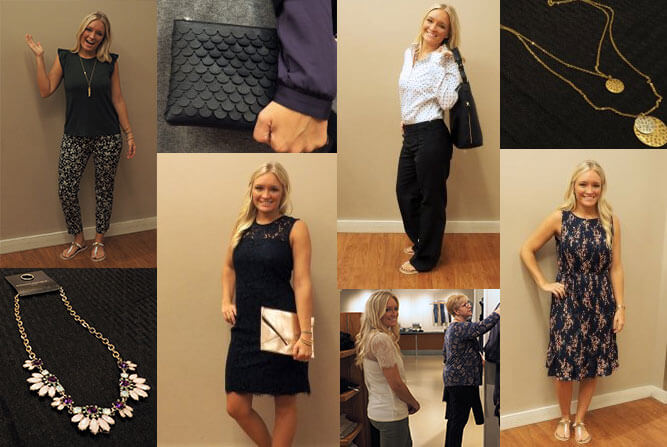 The friendly Banana Republic Associates made this so easy, and in a matter of minutes we had 4 outfits to try on along with different accessories. The staff makes you feel like royalty while shopping, starting with writing your name on the dressing room door, and assisting you by finding different sizes as you try on clothes. Every piece of clothing was unbelievably comfortable and it was hard to narrow down the search with so many great options. We ended up finding different outfits for the changing seasons while keeping in mind our 3 main goals. We can't stress enough how the quality of the clothing makes you feel great, which is very important going into a new school year.
The next time you're visiting the outlet mall in Wisconsin Dells, be sure to stop by Banana Republic for the latest styles and exceptional service!